After waiting for YEARS and YEARS, fans of the OUTLANDER series will finally be able to view a theatrical production of the beloved books on television. For many years, everyone thought it would be made into a movie but I think television offers so many more possibilities. Especially on
STARZ
. I am intrigued that they chose to go with relative unknowns in the cast. The casting looks pretty good except for the casting of Dougal and Colum which is ALL WRONG!!! In the first book, Dougal is 45 years old! The actors they cast are much too old. And although I like Tobia Menzies as an actor, I just don't buy him as a cruel sadistic psychopath. I still see him as Brutus from "Rome."
No one asked me to cast OUTLANDER. If they did, I would choose the following dream cast:
Claire Randall Fraser (Emily Blunt)
Claire needs to be smart as well as beautiful. And tough. I used to think Kate Winslet would be brilliant in the role as well.
Jamie Fraser (Tom Hopper)
Jaime needs to be not only good-looking but he needs to be physically large. He also needs a sweetness and vulnerability that I think Hopper could bring. Especially after seeing him in "Black Sails."
Jonathan Randall (Jason Isaacs, Kevin McKidd or James Purefoy)
When I read the books, I always visualized Randall as looking like Jason Isaacs. Isaacs might be too old for the role now. But I think McKidd and Purefoy could have brought something special (and menacing) to the role.
Dougal McKenzie(Iain Glenn or Clive Owen)
I think Glenn would be brilliant in this role. Dougal needs a certain amount of sexiness. He is a ladies' man in the book as well as a warrior. Owen would also be great.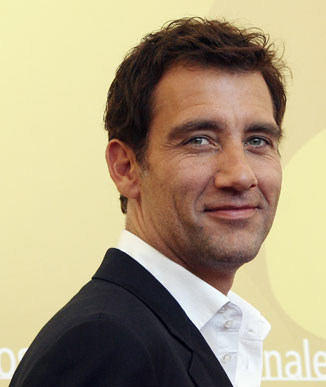 Colum McKenzie (Ray Stevenson)
I think Stevenson would bring the perfect gravitas to this part.
Catch up on
OUTLANDER
here and be sure and watch for the
latest release
in the series coming out this month!!!
Are you excited about OUTLANDER? Who would you cast in the roles?